Judnick Motorsports Signs Corin Todd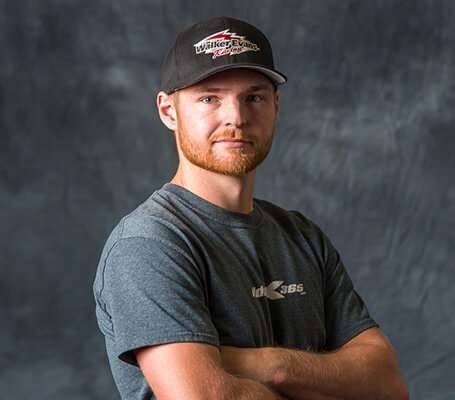 Duluth, MN (April 14, 2018) – Judnick Motorsport has signed long-time Polaris rider Corin Todd of Otego, New York to race their Pro class entry in the AMSOIL Championship Snocross series in 2018-19. Twenty-five year old Todd, the 2014 Pro Lite Champion, is a multi-time podium finisher in the premier class and was the Bronze medal finisher at the 2016 Winter X Games.
"We are really happy to bring Corin into the Polaris/Jack Link's/AMSOIL/Axalta trailer this season," said team owner Scott Judnick. He's a great starter, which is critical at this level of racing, he's a proven winner and more than anything, he showed how committed he is to being a top professional last season when he financed his own program to return to the tour after his previous team disbanded.
Last year was a challenge for the entire team and our sponsors with two rookie riders and injury sidelining our Pro Lite contender Nick Lorenz. We have actually been testing the 2019 sled this weekend, with Corin, and we can't wait for November to get back to our winning ways with Corin and Nick and Sport rider Carson Alread."
"I am so excited for this opportunity," said Todd. I think it's going to be a great atmosphere inside the trailer. After working with Tony throughout the season here and there, I think we are going to work real well together. I think Nick, Carson and I are going to have a lot of fun training and riding over the summer and getting prepared for this next season. Judnick Motorsports is a first class team and I am very excited to be a part of this crew."
Todd and Lorenz will relocate to central Minnesota in the fall and base their riding and training out of ERX Motor Park in Elk River.
Team Sponsors: Polaris Racing, Jack Link's Meat Snacks, AMSOIL Synthetic Lubricants, Axalta, Fly Racing, SSi Decals, Walker Evans Racing, Klim, Midwest Industrial Coatings, Inc., Stud Boy Traction Products, Renton Coil Springs, C&A Pro Skis, Jeff Foster Trucking, Hayes Brakes, Kutzler Express, Camso, MBL, Factory Pipe, Link Ford, V FORCE, Mo-Flow, Tekvest, ROX Speed F/X, HMK