Judnick Motorsports Re-Signs Harr and Alread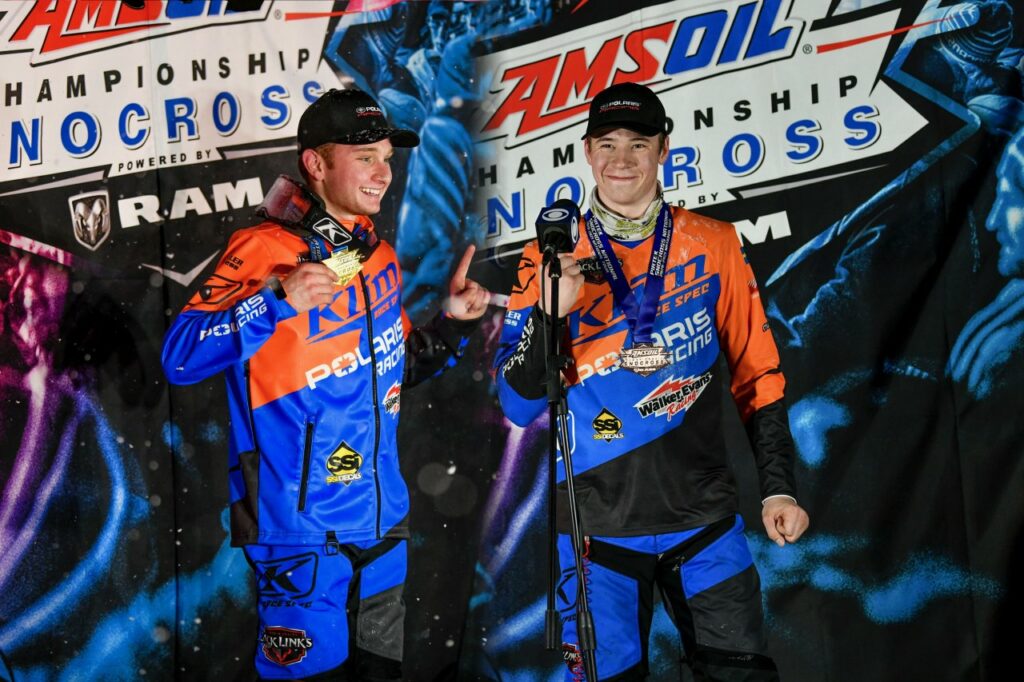 Judnick Motorsports proudly announces the re-signing of Emil Harr and Carson Alread for the 2022 Amsoil Championship Snocross season.
We are excited for Emil Harr to return to the states and make a run at the championship in his second full season on the National tour. Last season, our Swedish rider proved his ability to run up front in the Pro class, finishing fifth in the Championship points race. Harr has been training hard all summer and we cannot wait for him to prove he belongs up front.
In the Pro Lite class, we welcome back Carson Alread, our 2021 Pro Rookie of the Year. Alread showed his ability to be an instant contender in the ultra-competitive Pro Lite class. With three wins, five podiums and finishing third in points during his rookie campaign, he is sure to be a contender for the 2022 Championship. His goal for this season is to consistently be on the podium and grow off of last year's successes.
Scott Judnick- "I am pumped for the upcoming season as our riders have worked hard this summer training and preparing to win! Our crew is ready to go and our Polaris sleds are fast! All of our great sponsors are in place and we are ready to have a banner season."
In addition to our riders, we are honored to announce two new sponsors- Welcome Dewalt and Blaine Brothers Inc. We are so proud to have them join the team with all of our returning sponsors. We couldn't do this without each and every one of them and we thank them all from the bottom of our heart.
Team Sponsors: Polaris Racing, KLIM, Jack Link's Protein Snacks, SSI Decals, Walker Evans Racing, Kutzler Express, Blaine Brothers Inc., ERX Motor Park, Dewalt, Stud Boy, Renton Coil Spring, Jeff Foster Trucking, C& A Pro, Hayes Racing, Camso, MBL, Rox Speed FX, V-Force, Tekrider