Triumphs and Tribulations at Canterbury Park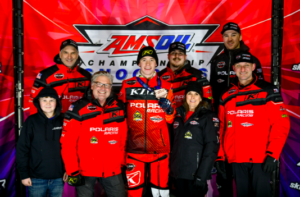 The Amsoil Championship Snocross tour made its way to Shakopee, Minnesota to race at the infamous Canterbury Park for rounds three and four. This venue and track have been a staple in our series for over two decades now. The world-famous horse track always showcases the most spectacular racing under the stadium lights, a packed house with high energy, and one of the most attended races on the circuit making it our 'Daytona of Snocross'. For the first time since 2012, the track featured an oval style layout that most certainly put racers to the test. 
Leading our efforts this past weekend was Emil Harr. EH opened the weekend with a pair of 3-3 finishes in his qualifying rounds. In the final, he got off to a top five start and passed his way to fourth when the Swedes' patient riding was rewarded when he profited from a mechanical failure by another rider, putting him in the final podium position. This third place finish makes it his 10th podium finish to date in the Pro ranks.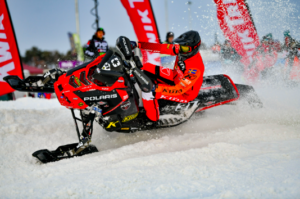 Saturday was off to a promising start when EH set the fastest lap time in Pro practice by a second. Unfortunately for our #31, this speed and luck did not transfer to his heats, landing him a back row start in the round four final. Sitting on the outside looking in for a while, EH slowly and methodically started overtaking riders, making his way all the way up to 6th when a crash would deter his efforts. All said and done, he still scored an 11th place finish for the night.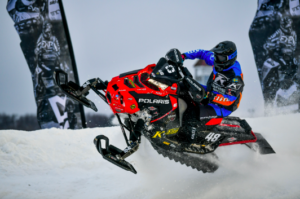 Older brother Filip Harr joined the crew this past weekend. FH added a pair of top five finishes in his heats to his resume and is getting both more comfortable and confident aboard his Polaris/Klim Jack Links sled every time he is out on track. He is looking forward to getting more seat time on the sled this week in preparation for our next rounds of racing.
The Judnick Motorsports team looks to rest and reset so we can come out swinging in the Black Hills. We look forward to some redemption rounds in Deadwood, SD on January 27th and 28th. We cannot thank our sponsors and all of you enough for your continued support toward our racing efforts. Without you, none of this would be possible.