Judnick Motorsports Partners with CORE RV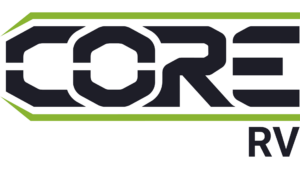 Judnick Motorsports is proud to announce a newly crafted partnership with CORE RV for the 2023-24 season. The entire CORE team is passionate about the gamut of Midwest outdoor activities including racing and motor sports, making it a natural fit for collaboration. With the proven success of both teams and our passions and drive to be the best, we cannot wait to see all we can accomplish together.
With a background in racing, CORE RV President, Kyle Bjorkman commented, "This partnership presents a unique opportunity to increase our brand awareness while having a lot of fun cheering on the Judnick riders during the 2023/2024 Snocross season. With both Emil Harr and Kody Kamm as the pro riders, this will be an exciting year to be involved and we couldn't be happier to join the team at the sponsor level."
Team owner Scott Judnick agreed, "We are poised to have an outstanding season with Emil, Kody, and the rest of our team. We are excited to team up with CORE RV to help showcase their high-quality products and have a lot of fun in the process. They come from a Snocross background, understand the demands of the harsh environment that winter can bring, and they build a product that excels not only in winter, but the other seasons as well."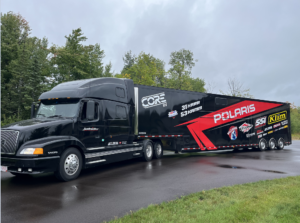 CORE RV is proud to be American-made, with roots in rural Minnesota just like us. CORE is passionate about creating modern, efficient and lightweight composite products including our toy hauler RV's that can be used in all seasons, all environments, and for all activities! We are thrilled to have them onboard this season!
Team sponsors: Polaris Racing, KLIM, Wild River Jerky, CORE RV, SSI Decals, Walker Evans Racing, Kutzler Express Inc., Stud Boy Traction, Polaris Extreme Synthetics, Blaine Brothers, Jeff Foster Trucking, Renton Coil Spring, C&A Pro Skis, DEWALT, Hayes Racing, Camso, MBL, Rox Speed FX, V Force, Tek Rider, Sun Control of Minnesota