Golden in the Black Hills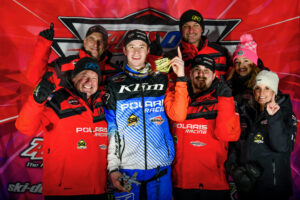 The series made its way to the westernmost stop of the tour in the Black Hills of Deadwood South Dakota this past weekend. There is no other venue on the tour that allows fans to get as close to the racing action than at the Days of '76 Rodeo Grounds in the heart of the historic city. The track is known for its bullring style layout and is the most tight and technical track on the tour leaving little to no room for rider error.
Emil Harr opened the weekend with a heat win, which was no easy feat as he had to play defense to a hard charging second place the entire ride. EH followed this performance up with a fourth in his next round. In Friday night's final, EH started the race outside of the top five and quickly made his way into the fourth place position, catching up to third. An off late in the race while trying to pass for that final podium position derailed his efforts, and ultimately ended up in 7th for the night.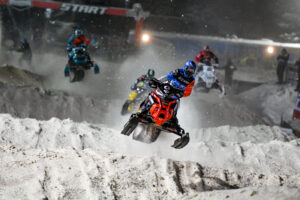 On Saturday, the only thing on the #31s mind was redemption, and that he achieved. EH was brilliant off of the light in the final, taking the outside line and never lifting, going into the first corner in the lead. In true dominating fashion, EH led the final from start to finish and brought home his second career Pro win; his first being at this same venue a year ago. 
Filip Harr kept consistent on his second weekend with the team and scored another pair of top five finishes in his qualifying rounds on Friday. On Saturday, FH was up to second place in his qualifying round when he was caught up in roost and cased a jump, causing his shoulder to dislocate which forced him to withdraw from that night's racing. He will take these next two weeks off to rest, reset, and rehab to ensure he is ready to go for our east coast rounds.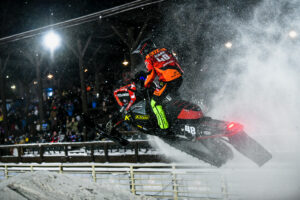 We are thankful we were able to remain golden in the Black Hills and leave the weekend with a lot of positives and improvements. The team will take these next two off weekends to work diligently on the sleds and do everything we can to best prepare for our east coast rounds and the rest of the season.